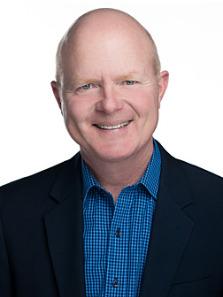 Bart Moyers
Realtor
Snyder Realty Team
Snyder Realty
1598 South Lincoln Street
Denver, Colorado 80210
It's been my pleasure to be a Colorado Realtor for almost 20 years. Growing up in Texas I got to Colorado as soon as I could thanks to my beautiful wife who is from the Boulder area. Our home is currently in Cheesman Park near downtown Denver.

The preeminent real estate services and personalized attention I give to all of my clients make them view me as a friend.

Besides loving my work, I enjoy training for and running the annual 10K Boulder Bolder. I love vacationing in Mexico. My son and I have created a non-profit father son camp called SKP Camp. Visit www.SKPCamp.com for more information.
Highly likely to recommend
2011-02-14 - Tony2011
Parker, CO
I worked with Bart for many months on a house deal that did not go through. Bart was with me every step of the way but a deal could not be reached on my part. Bart is honest and empathetic not pretentious in his business dealings. I found this to be refreshing in this present real estate market, he is someone I trust, and I am confident if you have the pleasure to work with him you will say the same.
Highly likely to recommend
2020-04-22 - zuser20150619204254154
80206
Bart is professional, knowledgeable and timely. He is very personable and knows how to find you the home you want or sell your home. He is a great real estate partner to work with.
Highly likely to recommend
2011-03-17 - bssssssss
513 Hickory Rdg, Bayfield, CO 81122
We have had 4 listings with Bart and he has always been very good in his dealings with us as "trying" sellers, with other agents, and with buyers. He has always been resposive, responsible and professional.